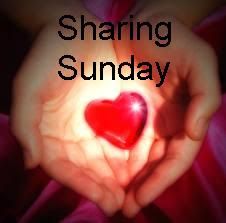 SAFETY:
Infant Car seats. So many to choose from. So many rules to follow. They can and do change from Province to Province and State to State. One thing that doesn't change is that your child NEEDS to be in one and you NEED to be aware of the expiration date. Yes folks, car seats, like milk do spoil. If you are involved in a car accident, they spoil that much faster. While some might be thinking, "Yay, information on Car seats!" and others "Ugh, more information on car seats." I'd like to take this moment you are all wrong. Well sort of. This is NOT information on buying car seats or the rules. Rather information on getting rid of the car seat.
My last child just outgrew his very first carseat. It was bought in 2006 for my second child, and faired it's way well through two more littles. I was going to sell the seat until I discovered through the ever useful dating provided on the seat itself, that it would expire in seven short months. Well then, there goes that money making idea. I then had to figure out where and how I was to dispose of this giant space taker that was no longer needed. I talked to a friend and she mentioned that Toys R' Us has a thing where you bring in your old carseats and get 20% your next purchase. Sweet deal. Until I called. It only runs for a two week period and nobody in the store knows when it is going to run until head office calls down the week prior and says, "It's on like Donkey Kong". Well boo
Toys R' Us
. Boo. I missed the whole thing by a few days as well. Darn my procrastination. So now to call
311
. They were really helpful. The lady herself really had no idea, but went through things step by step with me to figure it out.
Alrighty Winnipegers here is the dealio for us here. We have the option of Toys R' Us (actually you get patched through to Babys R' Us), IF you manage to get there in their two week 20% off if-you-bring-in-the-old-carseat time frame. Unless you are psychic you will most likely miss out on. The other and probably the most practical for everyone is calling BFI to pick up a load of 6 items for $10.00 and $20.00 on each 6 additional items after that. Or getting a truck and pitching all your oversized items all at once for $10.00/ ton. (We chose the latter).
For the baby car seat to be garbage ready:
*In a car accident
*Hit it's expiration date
*Cut all straps on car seat
*Damage the heck out of it. (I used an axe. It is free therapy)
Then you load it up and send it on it's way.
CRAFTY:
I found it hard to get rid of the car seat as it was still in amazing condition. No crazy stains, no accidents. Just that darned expiration date was standing in my way. I felt really guilty about throwing everything in the trash. Well, I did have a dilemma with a change pad that was cracking and tearing and I am too cheap to buy another one. (For the record I didn't even buy this one. I signed up for the Nestle site when I was pregnant with L). A little stitch ripping here, and sewing there. Very little waste in the end, and I have a brand new change pad.
~~~~~~~~~~~~~~~~~~~~~~~~~~~~~~~~~~~~~
LINK UP:
This is just another thing taken for granted. A car seat. Just another bulky expensive thing in our vehicles to keep our children safe. Some children don't get the benefit of a car seat. They instead will sit in an orphanage and then be sent off to a mental institution. They will most likely never see the inside of a vehicle. They will never go on a trip to a mall that would require a special seat to keep them safe. They will never need a fancy change pad that is bought, or made with just them in mind. And all because they weren't born "perfect". How sad is that.
This is Francine.
She holds my heart in the twinkle of her eye. My wish is that Francine gets to experience a family and a special seat in a car that could take her anywhere she wished to travel. Along with all the wonderful things that come with having life experiences we don't bat an eyelash at.
Please take the time to visit Jane's blog over at
Flight Platform Living
and enter the Giveaway. Buy a puzzle piece for $10 or more. Help bring Francine closer to her Forever Family. If money is an object for you, please pray that Francine will find her Forever Family soon and her adoption fund will quickly grow to $10,000. Don't forget to comment on Jane's blog that you donated, shared or will be praying for this beautiful child.