Each one of my four children have a piece of my heart. I never thought in my wildness dreams that I could love each of them equally. I know that this is a common fear for anyone planning their second child. How could I possibly love my next child as much as my first? What if I love my next child more than my last? Once you see that face, your fears melt away. Each moment with each child is so different. You cannot compare one to the other because there is no way. Each laugh, smile, milestone, joke enriches my day. Each tantrum, mean word, scream brings me a frustration not appreciated by anyone other than another mother/father. As these little lives grow and thrive they remain on my mind 24/7. Such blessings.
My children are healthy, I am blessed in that. Even if they were not, I'd still enjoy each struggle and triumph with them. Hundreds of children are not so lucky. Hundreds of parents do not know the blessing they are giving up because their children have some sort of defect. Because where they live education for the "defect" is unknown. So parents part with their child thinking it's the only way. Or they part because they only want a healthy child. Or because they have passed on. In all these situations, these children are left orphans. First in care homes, then into mental institutions where they languish and die.
This is Francine
she is waiting for a Forever Family. One of the major stumbling blocks that Francine has in front of her is the cost of addoption. They say the tipping point is $10,000. Francine is on her way, but still has a ways to go. Jane over at Flight Platform Living has a
Fundraiser for Francine
going on right now! The fundraiser now has a closing date of November 23, 2011. Jane's birthday! Now what a wonderful birthday gift would it be to get Francine to $10,000 for her adoption fund!
I know many think, why should I bother. I bet this person is just promoting and hasn't put their money where their mouth is. Well, I have. I wouldn't ask for a donation to help Francine get that much closer to a Forever Family willing to adopt her if I didn't do my part. So now I am asking for you not to forget Miss Francine. All it takes is a few dollars. A week's worth of latte's. Plus once you do and you leave a comment on Jane's blog that you bought a puzzle piece or more, you are entered to win a whole lot of amazing prizes! Also, I ask that you pray that Francine gets a Forever Family soon. Someone who sees the amount raised so far as realizes they will have help along the way. I find more people are willing to help once they see a child has a family to go home to. Let's not forget that every child deserves the joy only experienced in a family, and that every family deserves to experience the joys and trials only a child like Francine and other children can bring.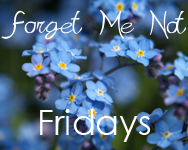 *******************************************************************